As a creative, one of my favorite things to do is look through clients assets and the first thing I want to do is know how their product on white looks. Boring? Some creatives might think so initially, but in reality product on white can be one of the most powerful weapons within your asset library.
So, let's add some color to the conversation about product on white.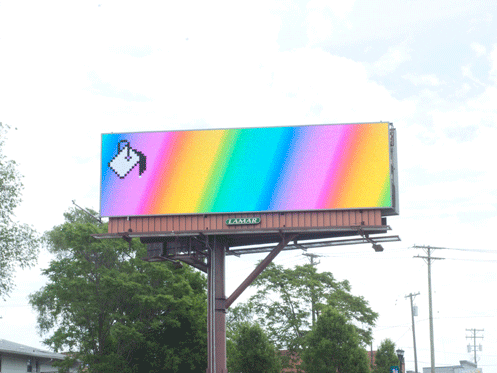 Step One: Thumb-Stopping Headlines
When looking at your product on white shots or "POW" (which we like to call them) the first thing we do as effective marketers is ensure the ad image is accompanied by a thumb-stopping headline. This is the key to unlocking the power of POW – showing the product in a clean way and utilizing copy that is to the point.
This ad that we created for our client, Love Wellness, is a great example of a clear product on white shot followed up with a thumb-stopping headline. We've got the numbers to prove it too.

To give you some context as to how well this ad did, the ROAS for Love Wellness was a 2 on Facebook, but within a 7-day window the ROAS was at a 3.35 and for a 30-day window it was at a 4.13 – both of which are well beyond the target.

The reason this ad creative did so well goes back to being both clear and to the point. Besides, if you're scrolling through your feed, who wouldn't stop for a catchy headline like that?
Step Two: Clear Value Props

Calling out the problem that you are trying to fix in the headline is another strategic way to call attention to your consumer. Take this ad for a silicone dog tag from our client Qalo for example.
One of the biggest reasons for consumers to purchase this product is that it eliminates the sound of jingling when a dog is wearing their collar. As this ad clearly shows, a value prop mixed in with a nice clean image is always a recipe for success.

To give a bit of perspective, here is an ad for the same product that wasn't as high performing as the product on white ad. 



It is a high quality lifestyle image, however it is not very clear what's being sold. In comparison, the simplicity of the POW clearly presents the product and is more understandable for the consumer.

Thumb-Stopping Headline + Clear Value Prop = Powerful POW
So, the next time you're looking through your asset library and thinking to yourself, "Man, I wish I had more to work with…" or "These product on white shots are just so boring!" – remind yourself that even though they are simple, by adding creative thumb-stopping headlines, you will find that there is Power in the POW.
---