Really though…
When you can order any product in less than two minutes, what's the point of braving congested roadways, badly designed parking lots, and that employee whose eyes look about as glazed as a high schooler on their first day of trigonometry class?
It makes no sense, so just don't. Take your business online and hire us to get you sales. Great—blog complete. ️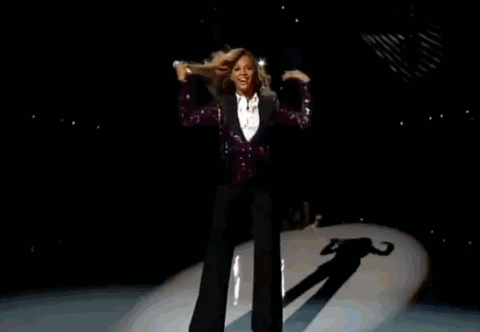 Just kidding.
But as you well know, we're really into questions like this here at CTC, so we decided to spend a bit of time thinking this through. The following is a collection of the more interesting bits from that discussion…
If Brick and Mortar stores are on the decline, why are companies spending so much money on immersive retail experiences?
From flamboyant decor to VR product integration, brands continue to pour huge amounts of cash into their "in-person" experiences. Often, this looks like more imbedded technology, #InstaReady artistic flares, or novel approaches to packaging.
Take 19 Crimes for example.
Est. in 2012, this Australian-based wine company builds Augmented Reality technology into their physical wine label. If you haven't seen these, check it out:
It's pretty cool right? Had you rolled into that Halloween party a few months back—19 Crimes bottle in hand—breaking the ice with that hot Stranger Things 2 character may have been a little easier.
The reason we think they're interesting is this:
19 Crimes is selling to a younger demographic that values not just immersive retail experiences, but the connective opportunity it provides in their social settings. It's not merely "buy because this is novel," but "buy this and share the reaction you just had with people you care about."
While selling on social media platforms, we need to learn from this and keep building ads that not just engage with the purchaser, but create opportunities of connection between purchaser and audiences they find relevant.
If Brick and Mortar stores are on the decline, why is my neighborhood mom and pop shop still a thing?
This is complex, and we don't have time to break down every contributing factor to the tenth decimal fraction.
So let's just take a micro view of two small shops killing it near our new office:
Meet Heritage Mercantile Co & Almond Surfboards.  Both are quintessential Brick & Mortar shops.
Imagine working a long day at the office, looking down at the time, and experiencing a minor pulmonary embolism because you've got 30 minutes to get yourself to Grandma's 78th birthday dinner (this very specific scenario is in no way related to real events shared at CTC).
Like the wonderful grandkid you are, showing up gift in hand is a must. So, you rush down to your trusty apothecary/kitchen/novelty/etsy-in-real-life shop. You walk out with something small, sweet, and wrapped—complete with a little twine-tied herb on the outside.
That is Heritage. Quaint as all get-out, clutch for last minute gifts.
Next door to Heritage (literally) is Almond Surfboards. Orange County locals, their board designs are inspired by the varying surf found in this area.
The reason we think they're worth looking at is this:
Often, these shops circle up and put on events together. Their proximity, vibe, and products are literal embodiments of their local buyers. Think Etsy mom, surfer pop.
Not only do their shops provide little gathering spaces for their target audiences, but they also serve as content-curating machines for their online presence. If shops reflect the surrounding community—a localized target audience if you will—we think there is room for these shops to succeed.
Here's the thing though:
What Heritage and Almond got going on is rare. Figuring out the magic mix of location, loyal customer base, and operating cost is a difficult cocktail to perfect.
A recap:
Brick & Mortar stores that operate like middlemen are dying (think Sports Chalet, Sears, or Borders Bookstores). Direct-to-consumer is the way of the web, and companies that thrive online are those who figured it out early.
Brick & Mortar stores that reflect their community will probably stick around. If local consumers continue building value around small-batch, sustainably made, locally produced, higher-price-point products, these shops may have a fighting chance.
So what's the next installation of Brick and Mortar going to look like?
How can those values be translated online?
What about Amazon's acquisition of Whole Foods grocery stores?
Well, we will probably need to continue this discussion. But at the moment we need to dream up some kick-ass holiday ads.
Stay tuned.
MORE FROM CTC
The post Is Brick & Mortar Dead? | DEC 2017 appeared first on Common Thread Collective.
---